Who We Are
Galaide Group, LLC is a woman owned small business and HUBZone certified communications, public relations, and marketing firm that was established in 1998. As a locally owned, locally based and locally networked firm, we understand the nuances of doing business in Guam and the region.
Our team of specialists includes program and project planners, public relations and community outreach specialists, information technology specialists, graphic designers and communications strategists. We have earned a solid reputation of success by delivering high quality products and services that have consistently exceeded our client's expectations.
Our current workload includes various communications strategies, public relations and outreach programs as well as capacity building and technology related projects. Our clients include local and federal government agencies, the Department of Defense, private corporations and non-profit entities. Our diverse portfolio of projects includes specialized promotional campaigns, community outreach programs, issues and crisis management, program development, as well as strategic communications planning and execution.
Our Team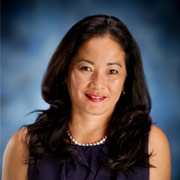 Monica Guzman
Chief Executive Officer/Managing Director

In addition to managing the daily operations of the company, Monica is also responsible for the creation and coordination of media campaigns, public outreach events and special projects. With over 30 years of experience in communications, Monica has successfully managed numerous projects for private and non-profit organizations as well as local and federal government entities. Monica was one of the founders of the Guam Women's Chamber of Commerce. In 2010 she was chosen as the Small Business Administration's Women in Business Champion and was selected as the Small Business Administration's Minority Business Champion for 2014. She was Programming Chair for 2016 Festival of Pacific Arts in Guam. Currently she is Vice Chair of the Guam Housing and Urban Renewal Authority and sits on the boards of the Pacific Islanders in Communications and the National Assembly of State Arts Agencies.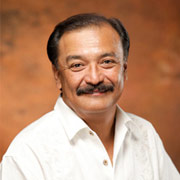 Clifford Guzman
President/Partner

Cliff focuses on strategic planning and program management for local and federal government projects as well as a variety of corporate clients. Cliff has a long history of success in developing corporate communications strategies, brand development and target market messaging. He has an extensive background in engineering and planning and has served in various positions in the Government of Guam to include Chief of Staff for the Governor and Director of the Department of Administration and the Bureau of Planning. Cliff also serves on the Board of the Guam Visitors Bureau and is President of the Guam Symphony society.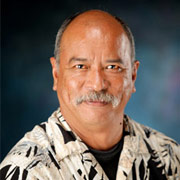 Ron Castro
Graphics Director/Partner

Ron is responsible for the creative applications of brands and messaging. From concept to final product, he ensures that the client and program messages are graphically represented in logos and/or icons, advertisements, posters and other print collateral materials and mediums as may be required to reach the targeted audiences. Ron has over 30 years of experience in commercial art and graphics in a variety of mediums. He is also a highly regarded artist whose works have been featured in numerous art galleries, magazines and posters both locally and internationally.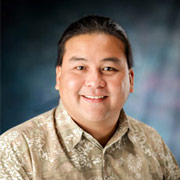 Mark Umagat
Director of Programs

Mark has a solid background in finance and project management with nearly fifteen years in tourism, banking, and federal government contracting. In his position as Director of Programs, Mark manages project flows and budgets for all Galaide projects. This includes ensuring that all resources are properly allocated and projects are completed on time and within budget. Mark holds an MBA from Norwich University in Northfield, VT and a Bachelor's Degree from the University of Guam.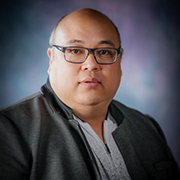 Gerry Dizon
Lead Exhibits Designer Guam Museum

Gerry brings to the Galaide group over ten years of experience in the areas of product marketing, social media, event planning, product styling, and web design. Utilizing his wide range of experience as an innovative graphic designer, social media curator and lifestyle blogger Gerry's creativity is well utilized as the lead designer for exhibitions at the Guam Museum. His creative strengths are additionally engaged in event planning, promotions and maintaining the social media of the Guam Museum. Gerry was educated at the Fashion Design Institute of Design & Merchandising in San Francisco, California; a background that he has utilized in organizing and conducting museum upgrades in both the Guam and Saipan Museums.